Sure, there are plenty of walking tours that you could go on that would take you around all of the historic parts of the city; showing you all the best tourist spots, most haunted spots or prime street art spots. But there's only one way to truly get to know Manchester: by touring all of the cheesiest spots, of course. On this tempting trip around town you'll not only get to fill your stomach with dairy delights, but there'll be a cheese whizz quiz and an unmissable insight into the cheese-making process. It's a whole different kind of 'cultured', and you can pick up your tickets here.
Join The Manchester Cheese Crawl for two hours of non-stop cheese: from swanky blue cheese and gooey grilled cheeses, to cheesy jokes and interactive cheese-themed quizzes and competitions. They've Caerphilly conducted the best route, so you're in very Gouda hands.
Starting in St Ann's Square, and winding its way over to the Northern Quarter, your cheese-loving gang will visit the best cheese sellers in the city. You'll get to swing by Haunt on Peter Street to devour a drool-inducing cheeseboard – think provolone, taleggio, pecorino, soft goats cheese – and, of course, it wouldn't be a proper cheese crawl without a stop at the UK's first grilled cheese restaurant Northern Soul. This place will have your eyes lighting up with cheese emojis, offering a mouthwatering range of flavour-packed toasties that sure to pop up in your dreams for days to follow. Plus, these dairy connoisseurs doubling as your guides know how to milk the puns (I have a feeling we'd get along), so you're sure to be treated to plenty of those during your cheese-fuelled romp around the city.
The perfect date, mate meet up or simply a chance to indulge in your love of all things cheese, you won't find a feta cheese crawl than this. Not only will you get to sample everything from continental classics, to the very best the North West has to offer, but you'll also get to feel a bit fancy washing it all down with a glass of bubbly. If you're a curd connoisseur, then this tour is exactly what you need!
The Cheese Crawl takes place on numerous weekends at 12pm, 2pm and 3pm. Tickets cost £25 and include all the cheese along the way. So, head over to Fever to secure your place on the most brielliant walking tour that Manchester has to offer.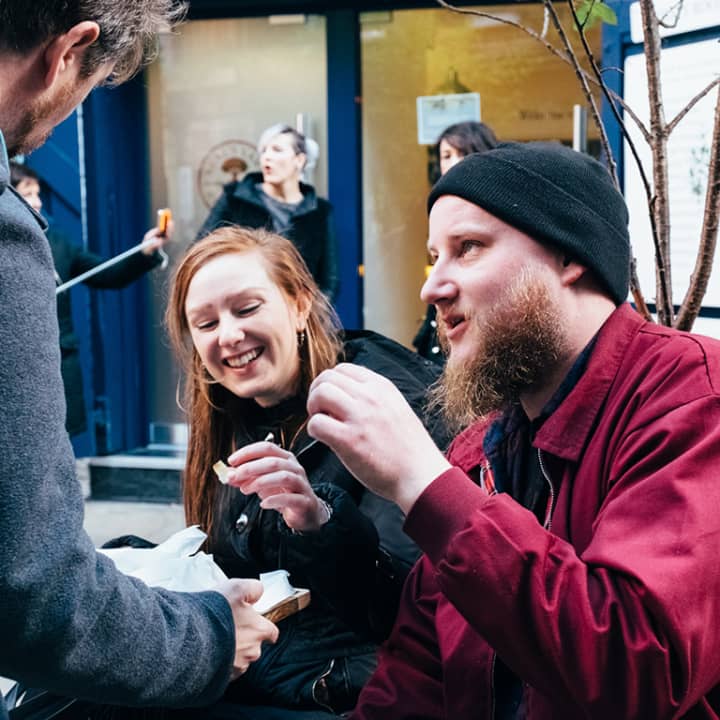 The Manchester Cheese Crawl
---